NEXT Women's Business Forum
WHAT'S NEXT FOR YOU AND YOUR BUSINESS? Whether you have an established business or a great business idea, the 2020 NEXT Women's Business Forum will give you new tools to take you and your business to the NEXT level.  ​ Presented by SCORE, the NEXT Women's Business Forum is Tarrant County's premier women's event.
Hear Powerful Speakers
Get fresh ideas and perspectives from some of the DFW area's most accomplished business leaders. Their inspiring stories, business insights and practical tips will motivate you and fuel business growth.
Make Valuable Connections
This premier gathering of businesswomen offers an exclusive opportunity to network and share ideas with DFW-area women you can relate to; women who've been where you are; women who just might want to do business with you. Don't forget to bring business cards.
Discover New Business Solutions
Access resources specializing in products and services to propel business growth. Explore new solutions to your business challenges and discover innovative ways to step ahead of the competition.
Where
Hurst Conference Center
1601 Campus Drive
(TX-183 and Precinct Line Road)
Hurst, TX 76054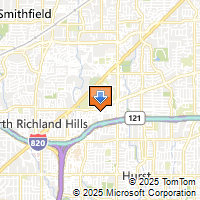 Driving Directions
Contact
Suzan Dick
Fort Worth – Chapter 120
817-871-6002
scoreforum2018@gmail.com
We appreciate your participation as an exhibitor at the 2020 NEXT Women's Business Forum.  We'll be in touch prior to the event with detailed exhibitor information, and will have people onsite on April 1st to assist you.  
DON'T MISS THIS PREMIER EVENT!
April 1, 2020   >>>   8:30 – 4:00
Hurst Conference Center
1601 Campus Drive
Hurst, Texas
#NEXTWomensBusinessForum